Tradeshow Budgets
You may have given careful thought to the merits of exhibiting your business at a tradeshow. Be assured that it is one of the most rewarding forms of marketing and well worth all the effort. Success comes from well thought out planning, an inspiring strategy and a comprehensive budget allowing for all the variables involved. But aren't Tradeshows and Exhibitions a bit of a marketing luxury enabling the 'big boys' to work their magic and dazzle the public? How can the smaller business set a realistic budget to attend and meet their public? Let's talk trade show budgets…
A simple rule of thumb
As a society, we are used to budgeting. Every week we take the available cash we have and allocate it to the things we need most in life. Budgeting for an exhibition isn't really any different. The more realistic we are in setting objectives, the more successful the show will be for our business. With our personal budgets we cover the most important expenses first and then the less important are included if the resources are available. We do the same in marketing. By comparing your ideal scenario with your worst case scenario, the realistic scenario will come somewhere in between.
In terms of forming an overall budget for the event, take the amount you plan to spend on your exhibiting space and multiply it by three. For example, if you are paying £5,000 for space at a trade show your budget for the entire show should be around £15,000.
Building a detailed spreadsheet on Excel will not only make life simpler but also ensure you don't miss any costings along the way. As a starting point, try dividing your total budget into the following categories; The exhibit itself; service costs; shipping costs, promotional costs and staffing. Under each section think of all the expected costs involved setting as accurate a figure as possible. This may involve a bit of research.
Step by step tradeshow budgets
The exhibit expenses include all the parts of your final display at the show, from rental of floor space or booth, design and printing of graphics and banners, to lighting, sound, furnishings, flooring and additional supporting items. These costs comprise the largest part of your tradeshow budget, around 40% and need to be covered regardless of the size of the show or attendance figure.
Service costs incorporate all set up and dismantling services; electrical, forklifting, carpentry and warehousing services, approximating 20%. A word of warning here – these minor costs can often mount up rapidly!
Costs for shipping your entire display can take up 10% of the spend and again require careful thought and substantial planning. Making the right transportation decisions for your materials will save you time and money, as well as a sleepless night! Weigh up the pros and cons for using a common carrier, van line or courier service. Leaving shipping decisions to the last minute will increase your costs and reduce your options. Drayage is the process of unloading and managing your tradeshow freight and moving it to and from your exhibiting space. These costs are a little harder to estimate but should be equal to or slightly exceed the cost of shipping to the venue.
Around 5% of your tradeshow budgets should be allowed for promotional material as it plays a key part in visitor education and engagement. Facets of promotion are used pre-show, in the form of advertising in trade publications and reaching out to registered attendees and during the show, as literature, demos and giveaways.
Staff need to travel to and from the venue, stayover if necessary and to eat with regularity and these costs have a tendency to escalate. Ensure communications are clear concerning staffing budgets for the show and designate one member of staff to handle all bookings. Staffing costs should be kept to 20% or less of the total spend.
Always have a plan B
Creating tradeshow budgets is a tricky process and unfortunately none of us are endowed with the ability to foresee unexpected changes and issues that may come up. That's where a contingency budget is crucial. Money is set aside in reserve as insurance to cover these unforeseen costs such as design changes, increased fuel costs for shipment or last minute staff changes. A recommended 5% of the total budget is taken although it can be lowered if this hampers the planning process. It's only a good idea to lower contingency as an absolute last resort.
Tradeshow budgets on a shoestring
Balancing the budget is a major challenge for all exhibition organisers. But what if your budget is slimmer than you'd like? Where should you spend in relation to organising your tradeshow and where should you save?
Start with the venue location. Is it really going to motivate guests to attend? If not opt for a more affordable one. When choosing a venue ensure its easy to get to for the people you want to attend – the greater the numbers attending, the better for your business.
Staffing accommodation and travel is an area worth economising on as hotel prices vary greatly and respective booking sites ensure competitive rates.
It's a good idea to look at the day of the week you have chosen. There may be cheaper days for travel and hire of the venue.
Regarding service costs, you could save money by having staff set up and dismantle your exhibit, although there is a risk of damage if they are not experienced.
If you decide to store your exhibit at a warehouse or at the venue don't be afraid to negotiate a rate based on long-term use.
Whilst designing your exhibit look at its overall lifetime cost. Estimate how many years you're likely to use it and how many shows you will attend per year. Draft a list of all the features you'd like to include in the design, price each one and then prioritise which are most important to the exhibit. Eliminate all the expensive, less vital features.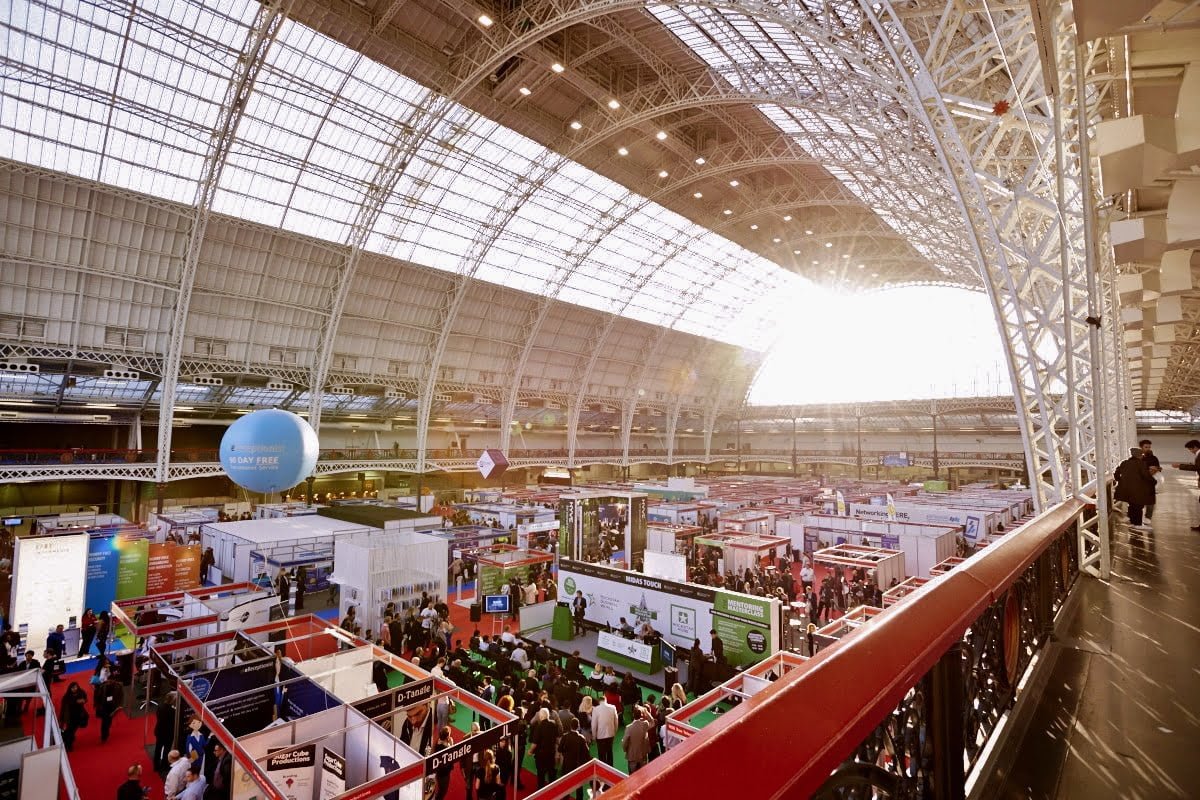 Exhibitions are a great way to communicate with your customers and to raise awareness of your brand. By carefully formulating thorough tradeshow budgets and sticking to them you'll ensure you don't make an exhibition of yourself!!
If you're keen to chat through your ideas for a successful business exhibition, we always welcome you to get in touch. And if you're looking for advice on the content or style of roller banners or exhibition stands, reach out to us online or by phone on 023 8070 0111.