Design Services
We can take care of all your artwork needs; simply pick your preferred package and let us do the work!
If you're struggling to find the time or energy to come up with bespoke artwork for your custom printed banners, pull up stand graphics, leaflets etc., don't fret! Our team of in-house designers is ready and waiting to help you with your ideas!
At Roller Banners UK we have a talented creative team of in-house graphic design artists, ready to take your ideas and transform them into stunning, bespoke artwork.
Whether you need us to start from scratch or you have your artwork but need us to put it all together, we're here to help.
Just send us all your files and ideas and we will do the rest! With over 30 years knowledge and experience of both the design and printing worlds, you can trust us to deliver the quality you need.
Bronze Design Service £15.00 per hour
All assets provided (high resolution files).
Simple layout and basic design.
Silver Design Service £30.00 per hour
Existing artwork / logos and assets  /
layout updated and improved.
Gold Design Service £60.00 per hour
Custom design created from scratch.
Design Brief required.
Which design service do I need?
Which service you need depends on how progressed your design is already. Our most basic package (bronze) offers help with basic level design issues – such as layout, background etc. On the other hand, our premium package (gold) ensures a custom design created straight from scratch… so you don't have to worry about a thing!
If your design includes your logo, branding, QR code etc., we will need this sent over to the design team ASAP. All files must be high resolution for optimal results.
Unsure what you need? Contact us to discuss your design needs! Supplying your own artwork Take a look at our Artwork FAQs to ensure your designs are print-ready.
Design Gallery
Below is a small sample of jobs we have designed in house. No job or company is too big or too small! Our designers can produce artwork for more than just roller banners, we can design and produce a whole range of print products from business cards to exhibition displays.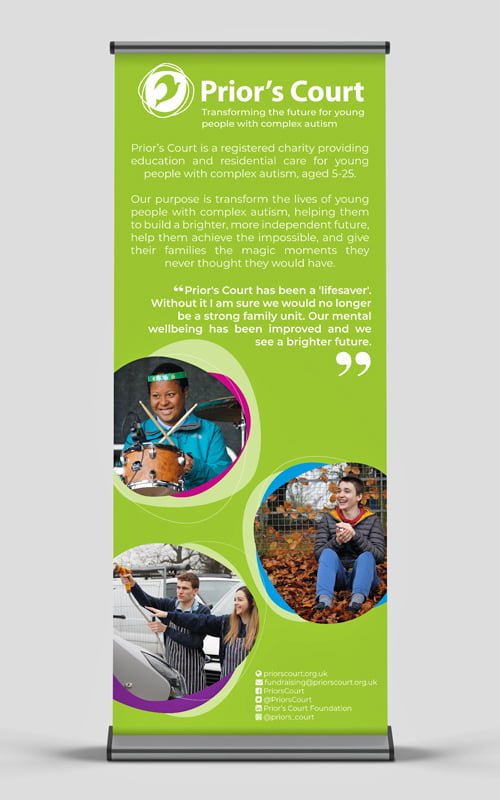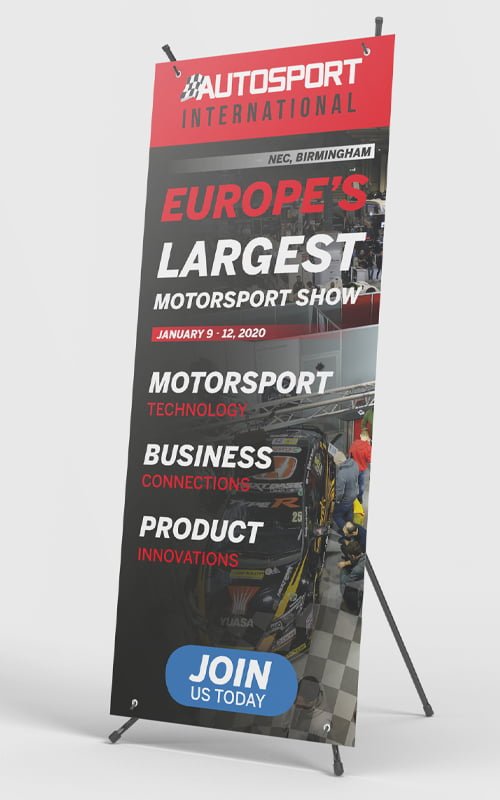 Goats Milk Soap Outdoor Banner